Hello!
This time I will write about the future of MCU (Marvel Cinematic Universe) future!
important! ! About the main movie written after publication here
*Caution:
I will write discussions / forecasts. Moreover, it is also spoiled about the MCU up to now
【Forecast】 "MCU Future and Phase 4" 【MARVEL】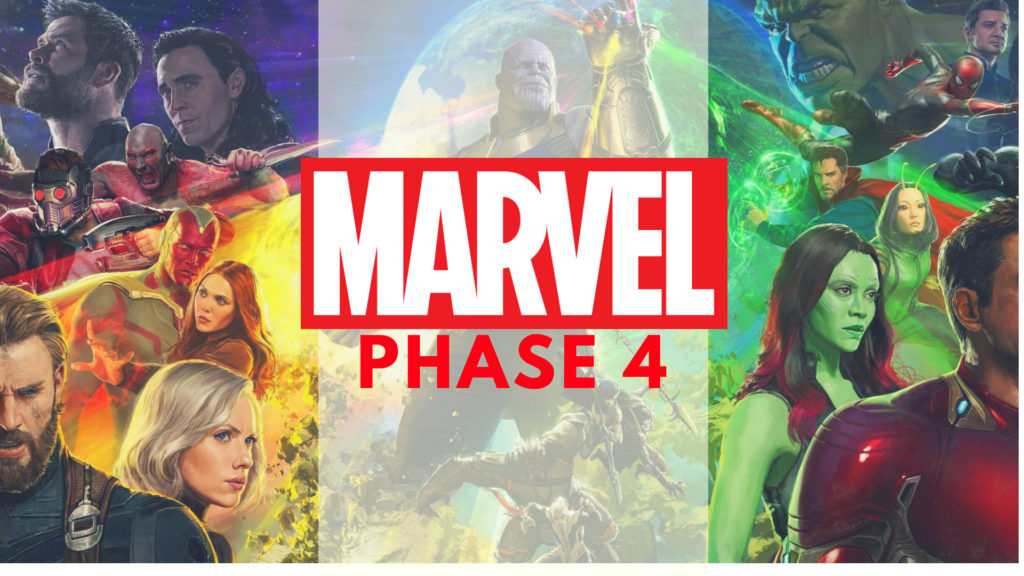 In addition to this we have written such a forecast article!
Unexpected incident
Disney acquired the major division of 20th Century Fox.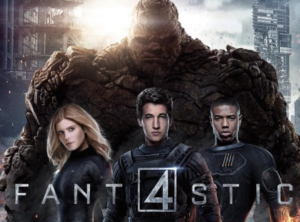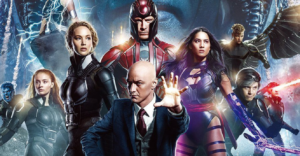 As a result of this, we have the right to visualize characters and settings belonging to "X-MEN" and "Fantastic Four" , and also because of good relationship with Sony which has the right to visualize "Spiderman" in recent years, All the characters are ready for MCU which is the movie system of Marvel work! !
Through this acquisition, I think that MCU's plan had a significant impact.
Future movies
Currently the future movies are planned as follows.
I am looking forward to the addition of the X-MEN series, fantastic Four, etc. to this lineup by Fox acquisition.
"Avengers: Infinity War / AVENGERS INFINITY WAR" (nationwide release April 27, 2018)
Click here for details ↓
'Ant-Man and the Wasp' (U.S. published July 6, 2018)
Here is the article after publication
"Captain Marvel" (published in the US on March 8, 2019)
Phil Calloson who is active in drama revives to MCU! ! !
Also, it seems that Jude Row can play a character called Dr. Walter Lawson!
Dr. Walter Lawson is on the following site in detail.
"Avengers 4 (tentative)" (nationwide release May 3, 2019)
Chris Evans as Captain America will be retired …
I am very much looking at how far we can visualize the comic "Infinity Gantreto" and develop an original story of great story.
"SPIDER MAN HOME COMING 2 (tentative)" (nationwide release July 5, 2019)
Sequel Avengers 4 a few minutes after the stage! !
Click here for details
"Guardians of Galaxy Vol.3 (tentative title)" is July 31, 2020
It seems that Adam Warlock appears in full swing. The enemies are likely to come out other Celestials.
Is Adam Warlock not going to Avengers 4?
Added in August 2018
It became frozen once by the director James Gunn laid off …
I wonder what will happen … I am worried.
"Doctor Strange 2 (tentative title) "
Mold will be the enemy.
I also feel like re-emergence of Dolmamuu, Mephisto neighborhood comes out.
"Black Panther 2 (tentative title)"
Since the comic version of Black Panther is not detailed, no consideration is given at all (lol)
"Antman 3 (tentative title) "
It is amazing though the second work has not been released yet.
"Black Widow (tentative title)"
Black Widow's sole work! !
I would like to see spies like 007. I am looking forward to seeing the world that other movies can not do.
『Venom』
『Eternals』
Who retired?
Steve Rogers
It became a news, but it seems that Chris Evans who plays Captain America retires the MCU .
I appreciate your long business.
Tony Stark
Robert Downey Jr who played a leading role in MCU as "Iron Man" and led the MCU to a great success is also not announced whether to appear after Avengers 4 or not. I'm playing for a long time and Chris, my partner, is also retiring, so it may be close.
Clint Burton
It seems that someone graduates with Infinity War. Only Hawkeye has not appeared in the trailer at all either, I feel doubt that the fans are doubtful about why they do not exist and I am increasing their presence. I think that Hawkeye may retire.
➡2018 / 4/30 Additional note
It's not like Hawkeye but Loki and Heimdal!
Hawkeye probably retires with Avengers 4 …?
Chris Hemsworth
Chris playing Thor also seems to retire at Avengers 4.
Mark Ruffalo
Mark Ruffalo who plays Hulk has no information yet, but probably retires ….
Time travel causes revolution in MCU
Time travel with Avengers 4
There seems to be many scenes to shoot with past costumes in Avengers 4.
There are two theories,
Past reminiscences
time travel
The expectation of 1 is quite natural.
I will press the theory of two.
In the original comic book Infaniti Gauntlet, many heroes and characters are killed by Sanos. So, how did you win was that Nebula got a gap, put Sanos' Infinity Ganttret, rewind the time with the power of Time Gem, and return it before the majority were killed.
Therefore, the possibility of returning time with the MCU is very high.
In passing the guidance
I believe that time travel will be an opportunity to pass guidance.
There are three major problems when heroes such as Captain America and Ironman retire .
If you retire while living in the work, reasons that will not appear in the subsequent work
It is very wasteful to be unable to use attractive settings
In the case of death, the way to make it reappear is to get back to life, but I am doing it with comics and I am tired of fans
It is easy to kill and retire a character who plays in retiring an actor. But the story of that hand is honestly making it a mannerism …
Therefore Marvell may cause some retired heroes to die, but I think some of them will retire as they survive .
At that time, there are doubts as to why you can not rush to the pinch of the hero with the subsequent work even though it is alive. Although there are some works which I do not mind, MCU is sure to consider it because it is making a pretty polite worldview .
Therefore, I think that the method of retirement in Captain America will be over 90 years old, which is the actual age, due to the influence of time stone.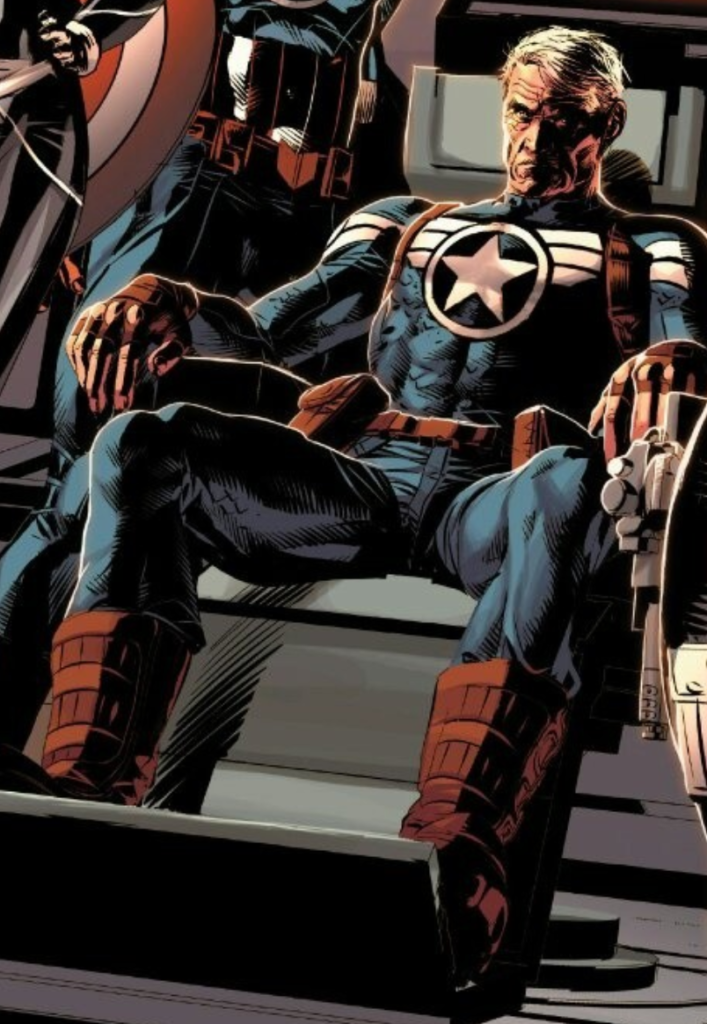 Even in comics, there is a development to be aged as described above, so I think that there is a high possibility that this expectation is quite likely (laugh)
In addition, there are also alternations of actors by time travel … (lol)
In other words, by modifying the past, it is a technique to change the actor well with reasons that the form of the present person has changed, does not it? (Laugh) DCFU's Batman Ben Affleck and so on will be replaced by this technique I think not.
Besides, I thought that the character's resurrection play done with X-MEN's 5th work is good (lol)
Also, Tony Stark has a lover called Pepper Potts. The relationship between these two people is from the first work, and to be honest, they feel that they want to be happily tied up and want to be able to retire their hero work smoothly, but as described earlier, they will appear in the subsequent work I personally think that it is necessary to have a reason not to come, so I think Tony and Pepper are skipped somewhere else in two dimensions. If you do that, they will be happily tied together, and it will be a reason to not come out (lol)
Anyway, there are many possibilities that the setting of many characters and possibly the setting will be changed by time travel.
To call a terrible enemy
Speaking of time travel is Kang the Conqueror.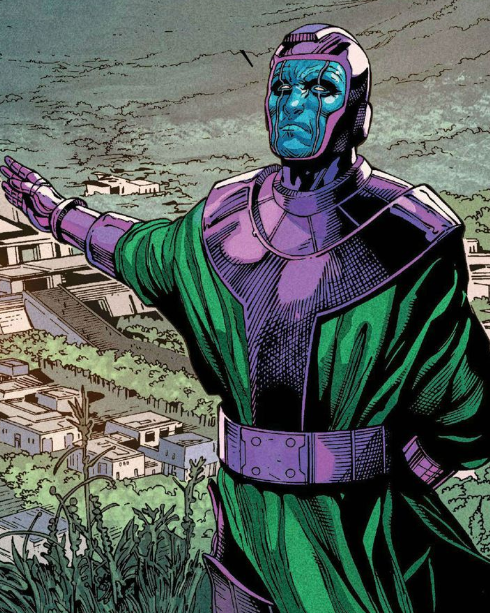 Kang the Conqueror is a man who came from the future in comics and is a famous villan who collides with Avengers many times like Thanos.
His strengths are to fight by calling himself from various times, as you can see from the above video (laugh)
For further details please refer to the Wikipedia below (lol)
In comics it is also a character that has a connection to Doctor Doom which is a fantastic Four's villan and Apocalipse of X-MEN.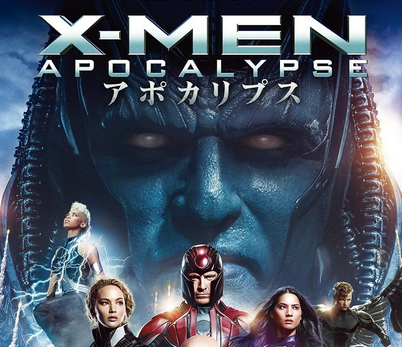 so.
These two are characters that the acquired FOX had the right.
Perhaps Disney might have acquired Kang the Conqueror to make it the main villain next to MCU.
important! ! About the main movie written after publication here