This time I would like to review this movie released in 1954!
【Comment】Rear Window【Review】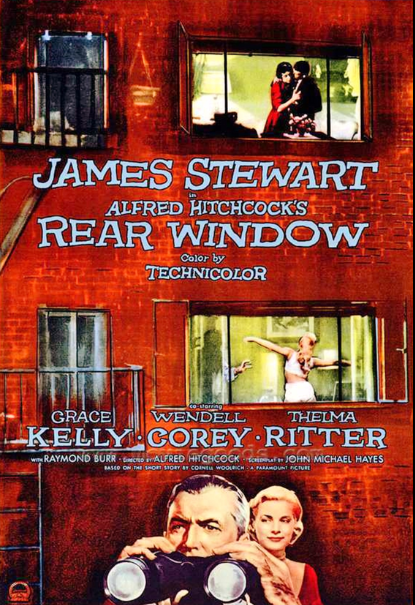 story
Photographer Jeff broke his legs in an accident and is obliged to live a wheelchair . Such fun to be able to do with him was the observation of the human pattern of the residents of the neighboring apartment seen from the back window using the telephoto lens of the camera. One day, the middle-aged couple's wife who constantly quarrels suddenly disappears. Jeff, who was observing suspicious behaviors of her husband who seemed to be a salesman, was convinced of murder case from numerous circumstantial evidences. Take a survey with your lover Liza. In order to convince a friend's criminal who does not accept the case, the crisis is approaching to the two who try to grasp evidence … ….

From Wikipedia
Impressions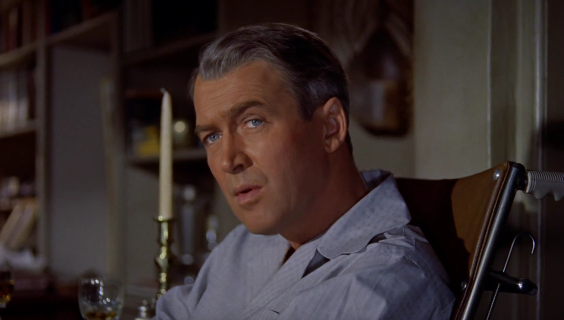 This work is the master of that movie Hitchcock! !
It is a terrible person who has produced a lot of techniques and ideas for movies that are now becoming commonplace.
Shooting this work was a great studio, making use of the perspective method, building the building actually, making the buildings far away with the picture, changing the dimensions and making the force so powerful It was. I think that it is in the score of DVD or the like in detail (lol)
The main story is to investigate whether there was a murder case in the salesman who can see the hero who lives a wheelchair living by a fracture from the back window.
The very interesting part of this work is only the room where the stage is almost the main character .
Because it is a wheelchair life I can not move (lol)
The hero who is even too busy watches the neighborhood with binoculars from the back window (lol)
It was very interesting to infer that various things such as that family must have certain circumstances in the process.
The climax was stingy. It is a hint that you can not move because of a wheelchair.
It was a very interesting work from the cultural point of view and the suspense point of view, in 1954, because there was no cell phone or decent air conditioning, and the wheelchair was quite outdated.