I do not see rainy days this time, I think whether to review the thought of you on a sunny day! !
【Comment】Demolition【Review】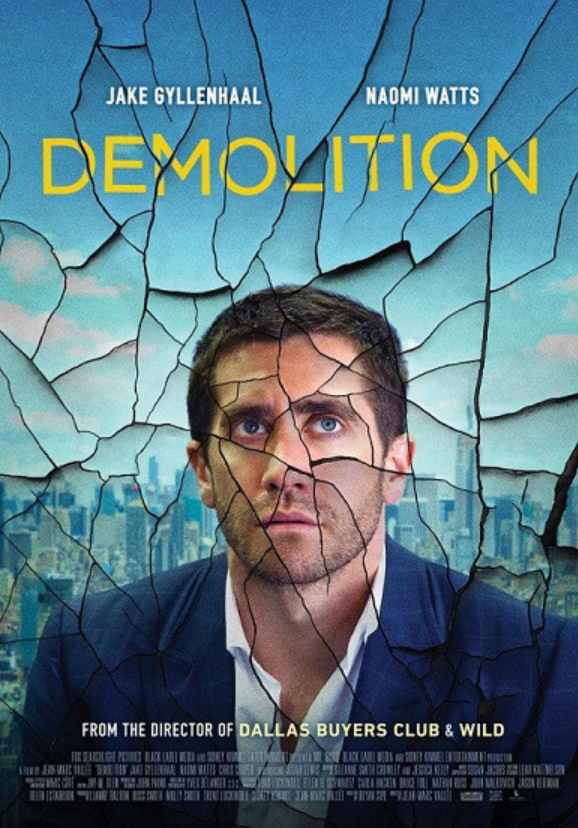 Preview is here
story
Davis is serving as an investment bank managed by his father-in-law (Phil), and its excellence has been at a glance from the surroundings. However, involved in a car accident, Davis lost his wife (Julia) and injured himself. During hospitalization, Davis tried to buy candy with a vending machine, but he could not buy it due to a problem. Because I could not suppress my irritating irritation, he immediately called a customer support and filed a complaint. While rebuilding complaints, Davis was releasing the sorrow that lost his wife unnoticed. The person in charge (Karen) who was listening to it became sympathetic to his circumstances and talked about his painful past. By the time the conversation ended, both Davis and Karen had a calm feeling. However, his sorrow was not completely healed. Davis returned to work early, but as I used to, I could no longer feel challenging to work. During commuting, Davis told passengers with a familiar face, "I felt that I did not love Julia, although I died, I did not feel any sadness or pain."

From Wikipedia
Impressions
"I felt strongly that I did not love Julia, I have not felt any sadness or pain, even though she died."
The main character Davis is an excellent bank man.
But when I lost my wife there was nothing I thought.
Although I interpret it, I think that Davis knew exactly what it is and that he was playing it .
In other words, it is a very intelligent person . I've always played "Davis" everyone wants .
The reaction when I lost my wife takes a sad stance like crying when I play.
In fact, however, the feelings exceeded the reason and I could not play. Therefore, he got confused and realized that "I did not love Julia, I told him I felt no sorrow or pain, even though she died." think.
As the title title also, this work is based on Demolition (dismantling).
Davis is going to dismantle the surroundings as it is also in advance notice (laugh)
It is a house, and the environment of a woman who I met by chance is also decomposed in a certain sense (lol)
Demolition of "house" = a story that finds true Davis, it was a story that was friendly to the Japanese people .