Hello!
This time I will write comments on the DCEU 5's Justice League and small stories!
*Caution:
I will write some considerations. Also, there is also spoiler about DCEU / FU up to now.
【Discussion / Review】 "Justice League (Original title: Justice League)" 【impression · trivia】
First of all, what is DCEU / FU which is a collection of various movies? If you want the following article

[For those who do not know] "What is DCFU / EU (DC Extended Universe)? Other. "【DC】
Click here for 4th Wonder Woman
Ben Affleck as

Bruce Wayne / Batman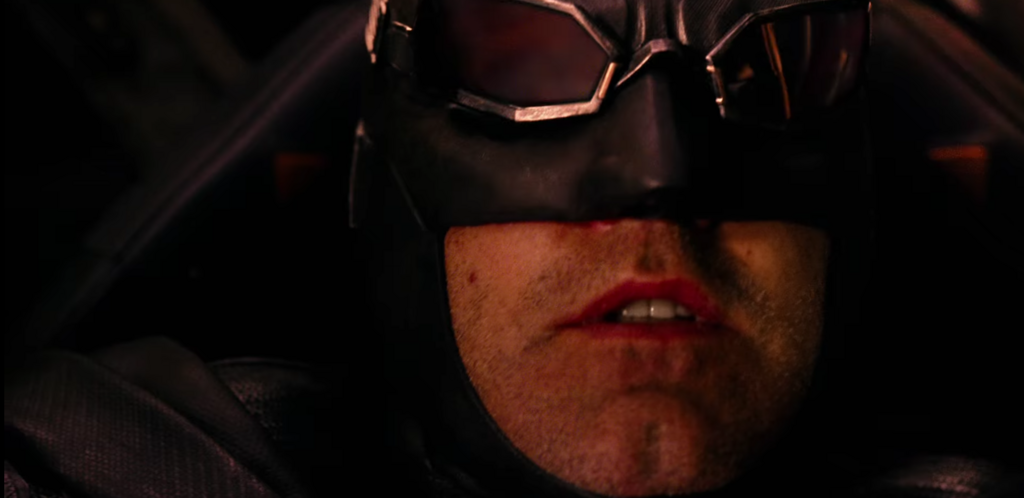 DCFU Batman has been doing hero activities for over 20 years.
In other words, it is that the experience value or such is almost Max.
The main activity was Gotham, a big city, becoming a hero with the fact that my parents were killed when I was young.
Well actually Batman is a hero if you say it well. If it says badly it is a vigilante group so it will be the same as a strange person in the neighborhood and there are various conflicts and it is fascinating.
Speaking of a word remaining in his heart in this work, "He (Superman) is more human" .
It is a feeling that I throw myself into battle and crime and are spiritually coming.
It is a sale of movie brochures, but I feel guilty about having killed Superman who is a symbol of hope with BvS.
But the smile at the time Superman came last was good.
I think that it is a good casting that can empathize, although there is no single movie in DCFU.
I am worried about whether Ben Affleck will play Batman or not in various ways.
What I thought in this work is pretty cumbersome Batman! ! (Praise)
It is irresistible and faithful to the original story that aims to accurately target the weakness of the opponent by taking out the name of the lover Steve Trevor who died for Wonder Woman or bringing out Superman's lover Lois Rain as a trump card ( Lol)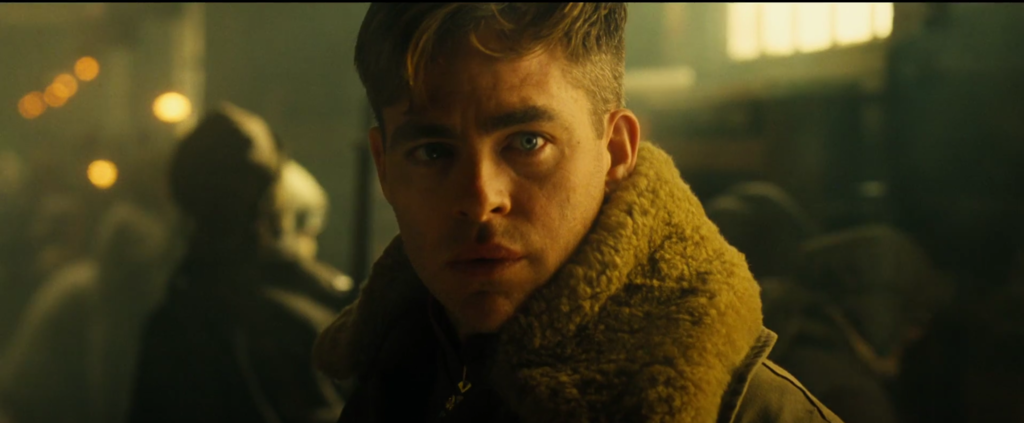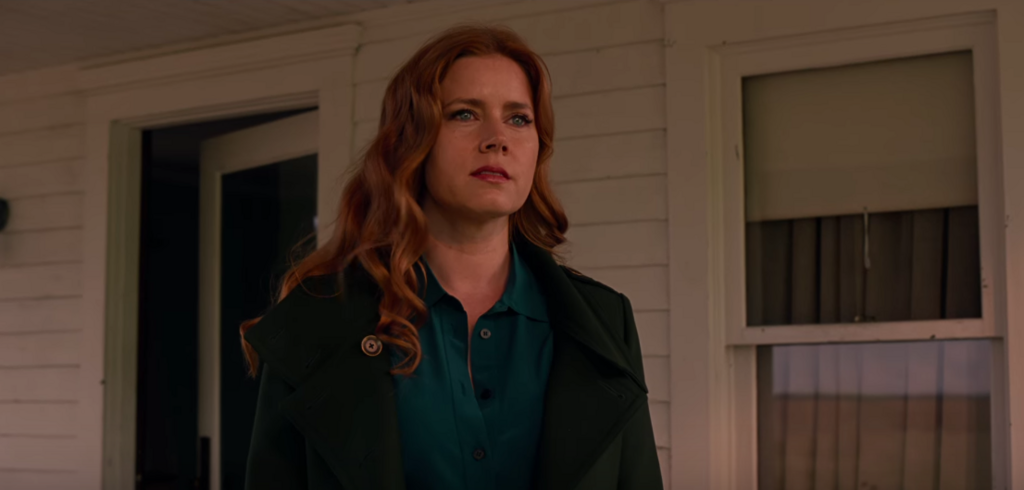 Batman also makes a Justice League in comics, but also prepares for member weaknesses, for example when it is betrayed or enemy when preparing cryptonite for Superman. It was broken and I lost my credit.
It was a good deal of engagement with a butler and a chair / person Alfred.
Alfred is still somewhat disgusting in any work but is the person who values ​​blues · wayne first.
Originally it was a bat girl of Batman's buddy but the Oracle who was unlucky in the lower half body because of the shot by the joker is supposed to be Batman's chairperson.
Barbara Gordon est bel et bien Oracle dans le DC Extended Universe | COMICSBLOG.fr
What will the neighborhood become like?
Bain's wound
There was a scene where Batman took off his clothes on the way. At that time there was a bad scratch on my back. It can be thought of as a wound when it was taken by Superman, but I think that it was a wound attached to Bain in the past.
What is Bain
In order to surrender Batman it must be a considerable scoundrel (villain). In addition, if you take over the Gotham City that Batman guards, and if you have someone with the ability to destroy that spirit and totally destroy it, that's not quite a scoundrel (villain). To do such a thing, you must be the owner of terrible brains, nature and amazing strength. But there is only one man who has all that. That name is Bain.

Bain, who received the muscle potentiator "Venom", is a terrible owner of strength and brains. He is also an excellent strategist and I am one thing to prove that I am the strongest one than anyone else

Bane | Batman Wiki | FANDOM powered by Wikia
As you can see from the above, Bain is a considerable break and further power is amazing.
In the comic she folded Batman and drove it to retirement.
It was a good scene to make such a background .
The above is Bain of "Batman Rising" which is the final work of the Dark Knight trilogy.
It is recommended that the dark knight trilogy is a masterpiece boasting tremendous popularity not only from American movie movies but also from movie fans.
Robin's death
A closer look of Robin's suit in BVS – WB Games Community
Robin is the collective name of Batman's buddies.
Unfortunately, there is a comic's famous story that the second generation Robin is killed by the Joker .
It seems that it follows the comic setting because there was the above Robin costume in one scene of "Batman vs Superman".
Furthermore, it is clearly stated that Robin is killed even in brochures.
Actually, after the second generation Robin died, it will come back to life with the magical spring called Lazarus pit, it will become insanely lost and become a villain called red food.
プライム1スタジオのDCコミックスキャラクター「ミュージアムマスターライン」シリーズに『バットマン アーカム・ナイト』版レッドフードが参戦! | 豆blog / 豆ブログ:豆魚雷のフィギュアレビュー
I do not know if Robin has become Red Food, but I am expecting it in the future as this is the first time for me to visualize Batman who carries Robin's affairs.
And if you like Batman you absolutely should do Arkham Night! ! ! It is one of the best games among me (laugh)
Penguin

In the middle scene, the word "penguin" came out, but it is famous villan.
Hey, hey, he's waiting too long for Billan Allstar (past) or DCFU version Batman.
Message from the future?

What?
There is a scene that the flash calls from the future in the middle of "Batman vs Superman".

I think that it would understand if you saw this work, but the flash costume was also different and there was no scene to go to the past, so probably it will be revealed in the future "flash point" or "Justice League 2".
Ezra Matthew Miller

as Barry Allen / Flash played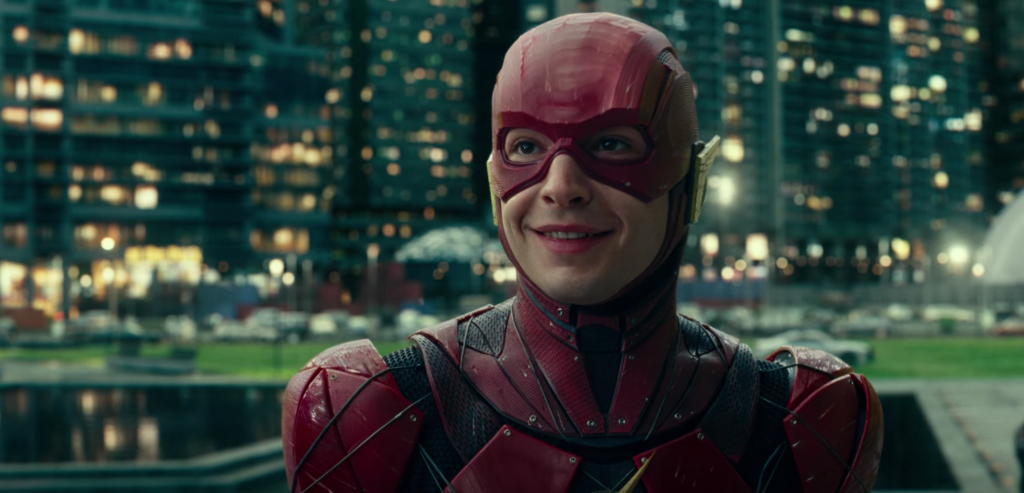 I think that many people who played Barry played Creedence · Barebone of "Fantastic Beast".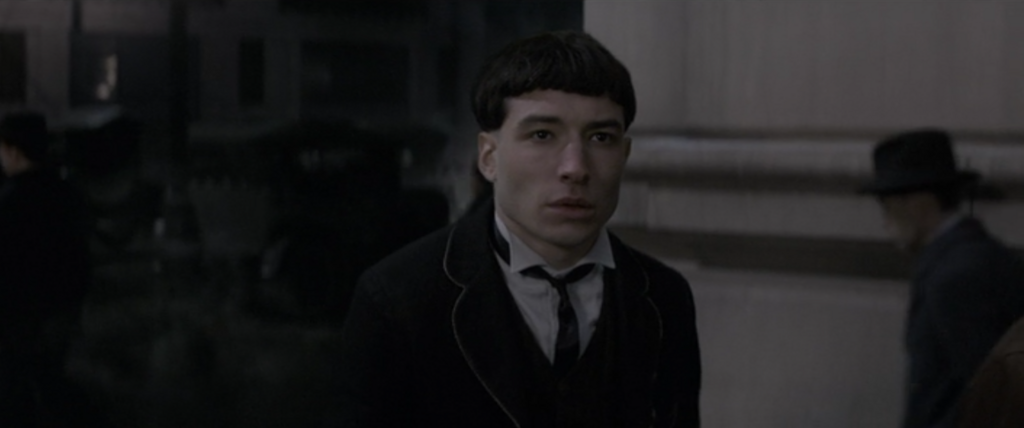 The flash of this work follows the setting of the 2nd generation flash in the comic, is not it?
This is the same as Barry Allen of the drama version "Flash" which is currently being broadcast and very popular.
Did they do the same so that viewers and spectators do not get confused?

It is recommended because the drama version flash is also very interesting!
The number of villains that can not be handled in the movie is also Uri, and depictions of the minds of the characters and stories are also the best works in the drama world (Maji)
In the movie it was a little talkative person with a communication problem but it was a good lubricant in the Justice League with many adults & serious members.
Although the flash said "I can talk with a gorilla", is that something of a glove? (Lol)

After a few years I will do a single movie "flash" . I will write it at the end of this article because it will be a little longer.
Gal Gadot

as Diana Prince / Wonder Woman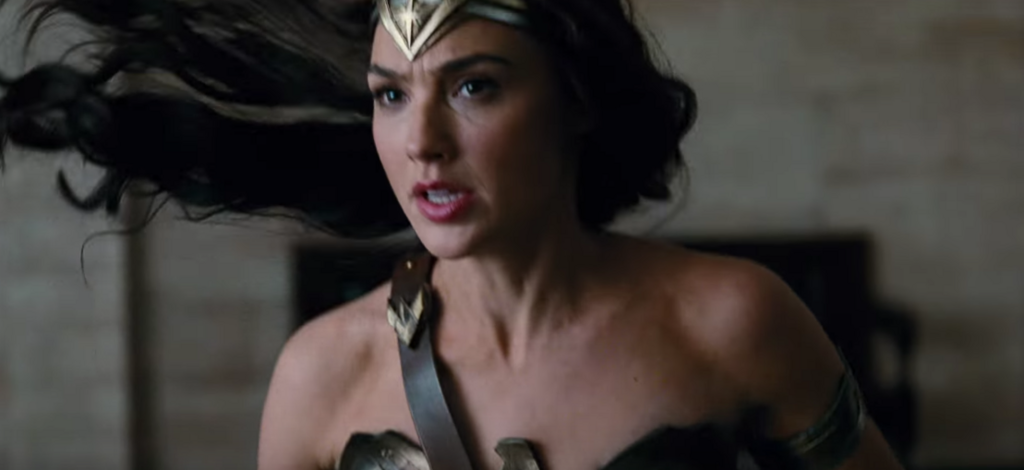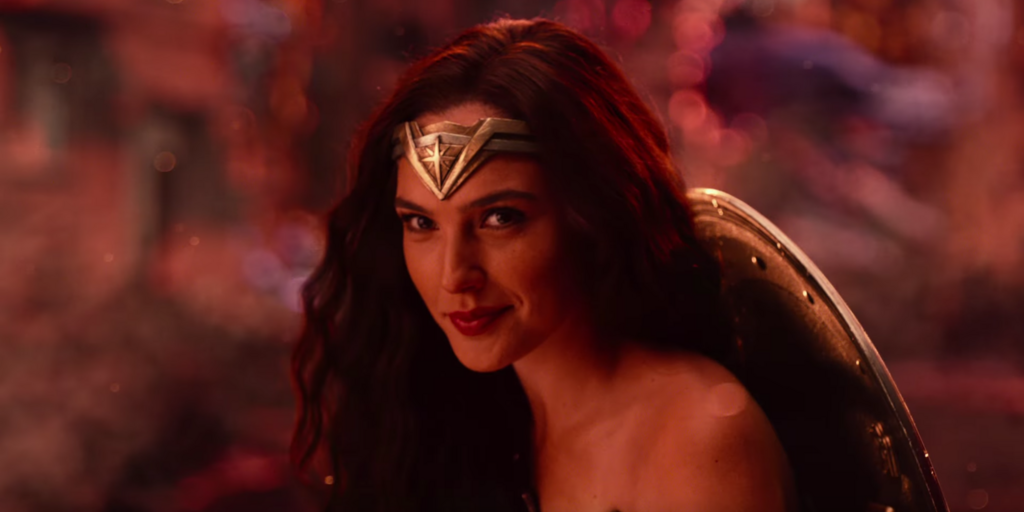 I was glad that the Amazon people who appeared in the previous work "Wonder Woman" were conspicuous than I thought.
The sadness was good when I told that there was a man who likes to fly.
Ray Fisher as

Victor Stone / Cyborg Concert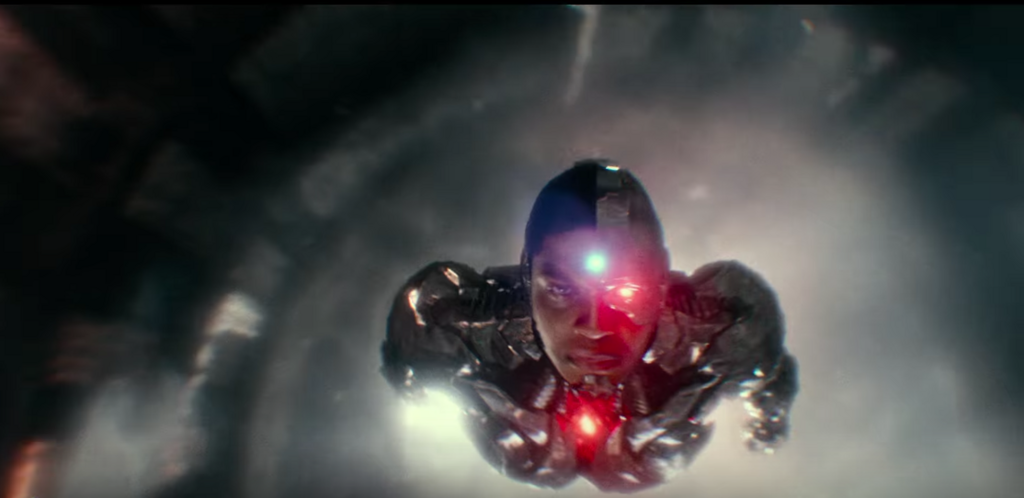 A sorrowful youth who fused with artificial parts using the power of the mother box.
The torment as a teenager like a cyborg appeared in the foreground.
It was an atmosphere where I could not get out of touch with Aquaman, but I heard that I heard his real intention at a jet plane.
At the end, my chests were deformed like posters (lol)
His potential is still unknown, so what will happen in the future?
S.T.A.R Lab
Cyborg's father belongs to STAR laboratory, and he was studying alien technologies and others. You also flickered to "Man of Steel" and "Batman vs Superman".
If you are watching the drama "flash", it is the institution that helps flash by speaking of STAR laboratory.
There was also an agency named ARGUS (Argus), which was on "Suicide Squad". It is like SHELD (shield) in the MCU.
Jason Momoa as

Arthur Currie / Aquaman Actor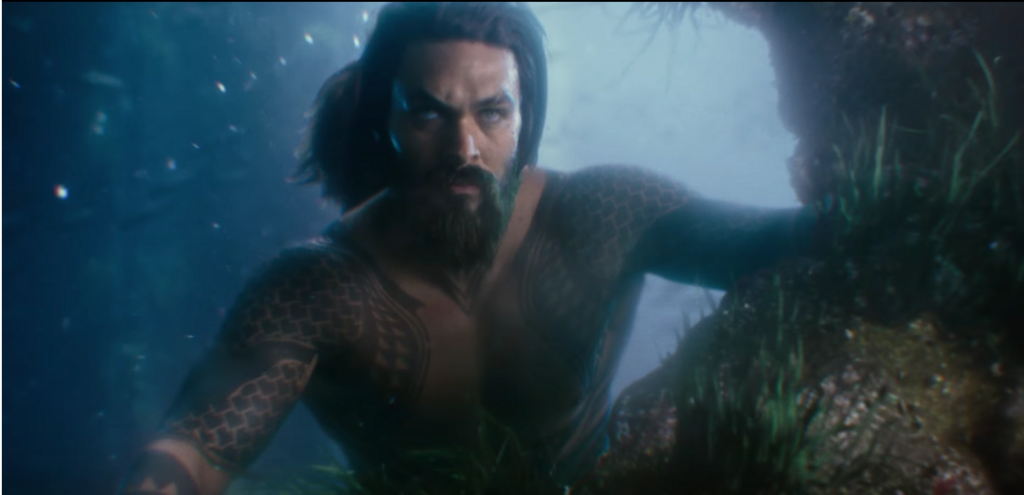 It seems to be a superman with the same power as Wonder Woman.
Born between the Queen of Atlantis and the human male, he has the right to succeed to the throne, but now he lives in the human world.
Humans were smelly feeling the inner fear.

A single movie will be released at the end of 2018.
I hope for further growth in his spiritual aspect.
Henry William Dalgliesh Cavill as

Clark Kent / Superman (Superman / Kal-El)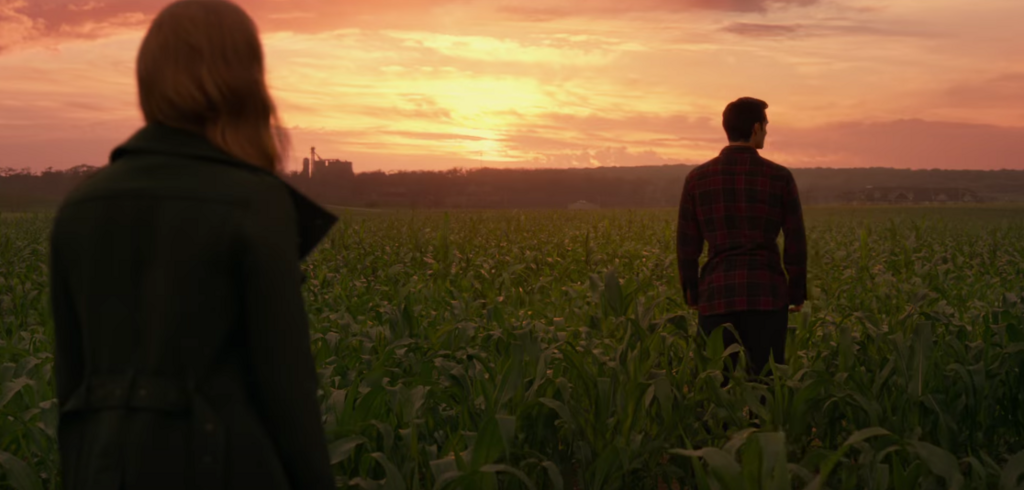 Finally come back! ! !
After all it is a superman to the Justice League.
Although I thought that I was going to do a lot of confusion as a result of memory, it was smooth and good.
There were lots of flowers on the tombstone as Superman, but there was a description in the subject that Clarke / Kent had only a mother and a lover in the tombstone .
As a result, it was very good that it was thanks to the people's voice and lovers and mothers who returned Superman to the battlefield.
It was the strongest force (laugh)
Steppen Wolf was doing equal or even more battle.
But if there is a weak point crypt knight it will become useless, so it will be like that in the next work (lol)
Steppenwolf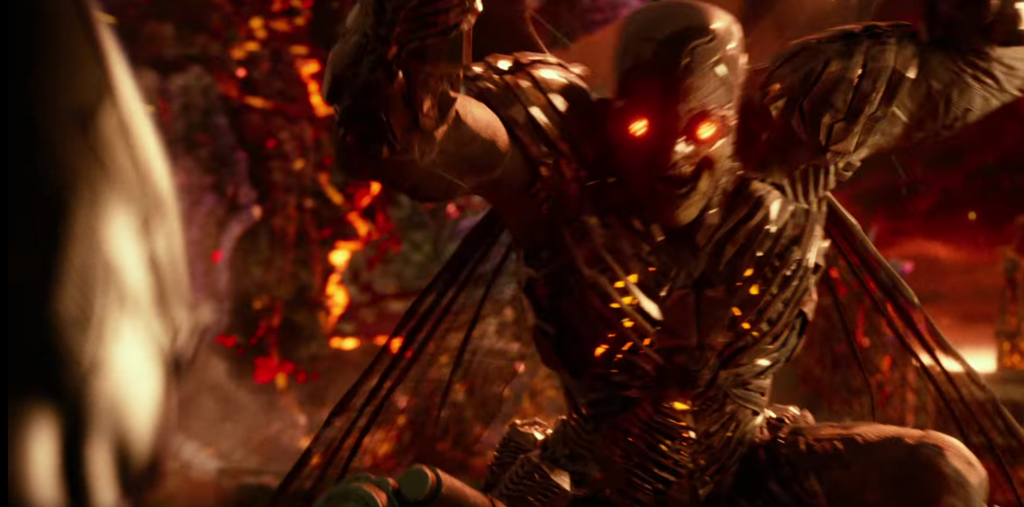 In search of the mother box, they brought us some zombies like paradamon's corpses.
Simple power is a weapon, and we are good at tactics using axes.
At the end, the result of the ax being broken is probably being eaten by paradamon and dying.
It is a confidant of "dark side".
For the dark side, it is described below.
Mother Box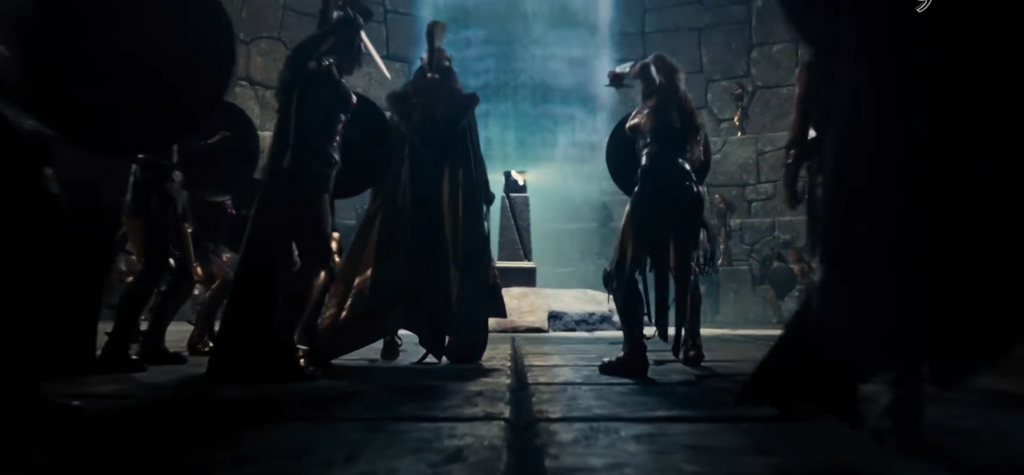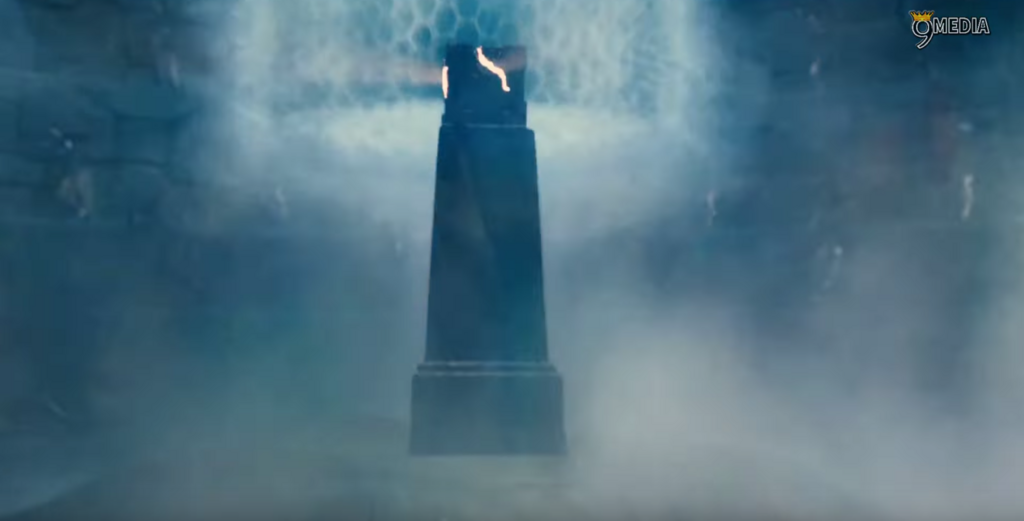 Infinite stone-like item in MCU .
It is a supercomputer with tremendous power that human beings can not understand.
SteppenWolf tried to terraform the Earth with three mother boxes in the past. Although it was stopped by Zeus, Ares, green lantern, etc. (laugh)
How will you be involved in the future?
The first thief
Holt McCallany – IMDb
I saw it with the face of the thief who came out first, somewhere I was troubled with ~~~~ I understood it by studying English literature and various things!
hot. He was an actor named McCarranie who also came out to his favorite "fight club".
However! I did not agree with it and I searched for further! It was the criminal role of 11 episodes of " Season 2″ of the drama "Name Detective Monk" "Funny Brothers".
Well it was good to be convinced (lol)
【騙されたと思って見てほしい】名探偵モンクが超絶面白い!!! – NAVER まとめ
Monk is also a very interesting drama ~ ~
Jesse Eisenberg

as

Rex Luther Jr.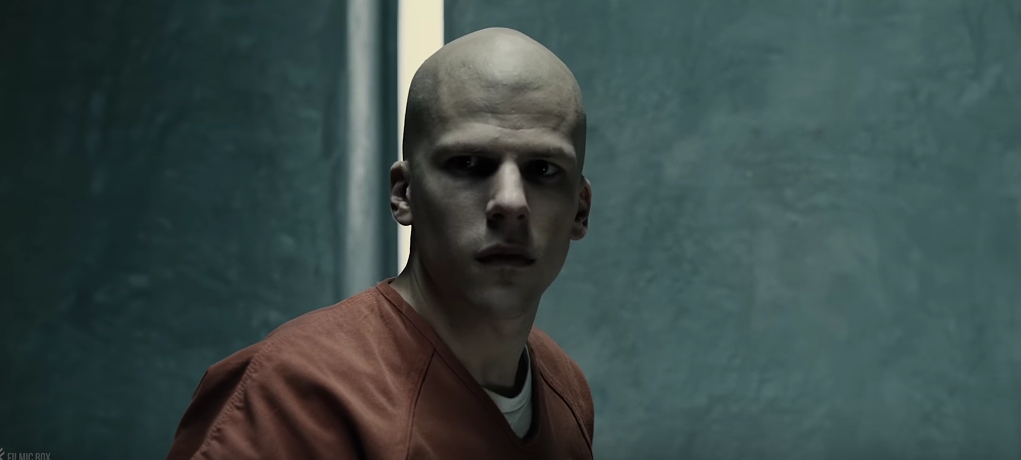 Revolution Luther who is the main villain in BvS and superman rival in comics.
Successfully jailbreak at the end of this work, invite Slade to the Justice League.
You can easily understand using Crypto Knight, a weak point of Superman (laugh)
Will it be the main villain in Justice League 2 …
Joseph Michael Manganiello as

Deathstroke Slade Joseph Wilson Performance
Deathstroke – Wikipedia
Death stroke familiar with the drama "Arrow" Slade! !
Finally participation in DCFU!
Ability is superhuman physical ability and murder skill! ! !
Forever · Evil edition
Forever · Evil story seems to be a fight with evil team that Rex Luther made.
フォーエバー・イービル | DCデータベース wiki | FANDOM powered by Wikia
INJUSTICE LEAGUE
There is no doubt that the enemies of "Justice League 2" are the dark side or the injestice league.
Apparently the In Justice League is a criminal organized by Rex Ruther of this world to counter the commonly called Climb Syngi Gate, a member of the Justice League (member of evil such as Superman of evil) of another dimension of evil It looks like a composed Justice League.
In order to stand up against Crime · Syndigate, the In Justice League fights for this world, so is it a dark hero like standing position?
 参考文献

フォーエバー・イービル – アニヲタWiki(仮) – アットウィキ
Although it is very attractive for good and evil to cooperate and fight in order to stand up against another enemy, DCEU has yet to build a foundation and is unlikely to be available?
https://images.moviebuff.com/face53e8-33d9-4f98-a176-a38e74cb2d6a

Justice League Review: The Most Fun You Will Have at the Movies all Year! | We Live Entertainment