Hello!
It will be the first update since we moved our blog from Hatena to WordPress!
I've seen it from the first day
I will write like usual!
*Caution:
I will write discussions / forecasts. Moreover, it is also spoiled about the MCU up to now.
【Discussion / Review】 " BLACK PANTHER" 【Impression · Trivia】
Estimated article is here
Preview is here
General review
Most of the casts in this film were blacks . Most of black movies are facts with a lot of social movies such as discrimination and violence.
But this work was a social thing that Killmonger 's motivation was to save victims of suppressed brethren , but it was a very fun movie full of entertainment like other MCU movies.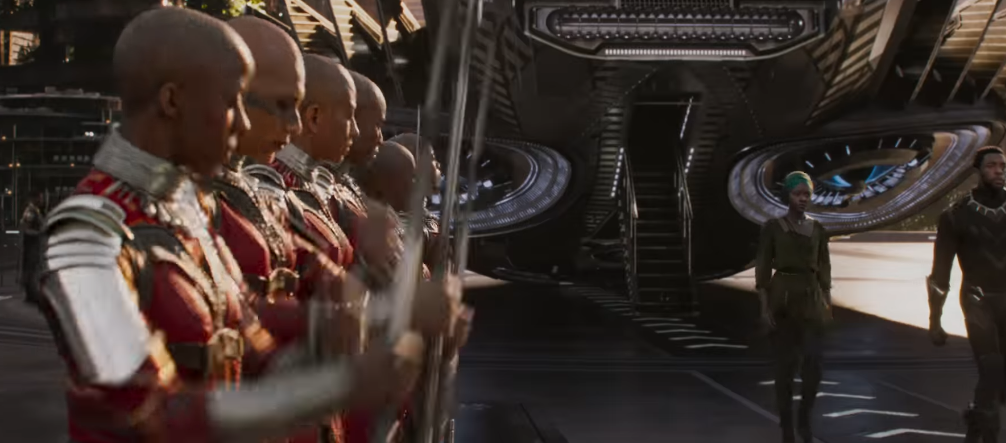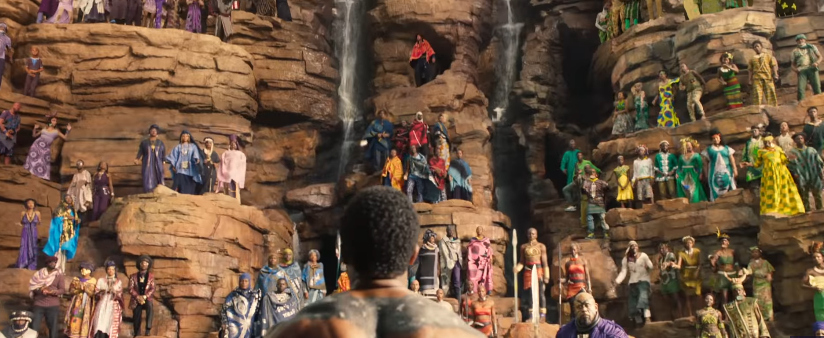 This work spotlighted the land that Africa does not go much. The Kingdom of Wakanda painted was overflowing with SF new things , but there was a traditional ethnic costume and the old one such as royalty, and it coexisted spectacularly . The town is full of colorful paint, colorful costumes are visually fresh and do not feel like a creature at all. In addition music was the best . The fusion of taiko sounds and club flowing music was wonderful. I think that it was a movie that was to be seen from the beginning to the end .
This work, which has blended various things with Africa as the main axis and opened up a new possibility of SF Africa in the movie, can read from the pamphlet that the creator consists of a thorough investigation into Africa.
Furthermore, the performer's African accent was also wonderful . The foreign language occasionally used in the play is the official language of South Africa called Kosa . Based on this, it seems that he taught how to pronounce h with strong pronunciation.
Besides, it is nodding like a spy movie like 007. It is exactly the scene of the casino. I'd like to see T'challa acting in other countries as a sequel to the future.
There were many built-in, and it was the most interesting movie on the MCU .
Attractive character
Main character

T'challa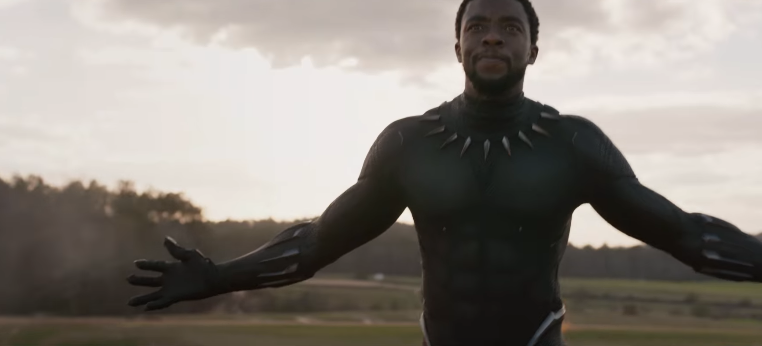 Appeared since "Civil War"
From "Civil War / Captain America"
Looking now, T'challa of this time is a feeling of being a youngster (lol)
To the fact that the father was killed, it was quite easy for government officials to wear black suits of black panther easily.
However, Ross seemed to have told that T'challa was a black panther.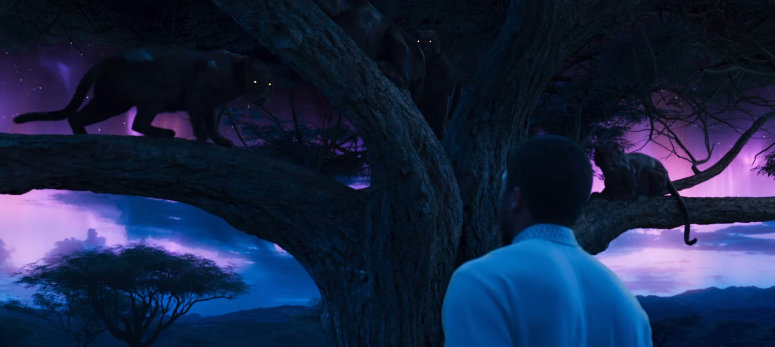 The secret of the strength of Black Panther was derived from the power obtained by eating heart-shaped herbs.
In the ceremony which ingests herbs we were able to talk with their ancestry, including the father of that person.
The dialogue seems to be talking to those who really died, not images created from their own memories.
The scene here seems to be a lion king (laugh)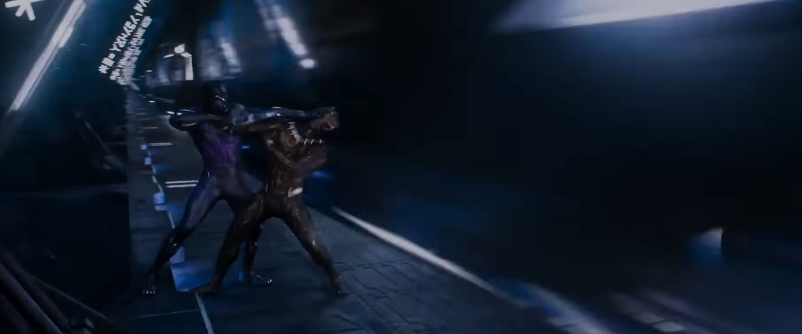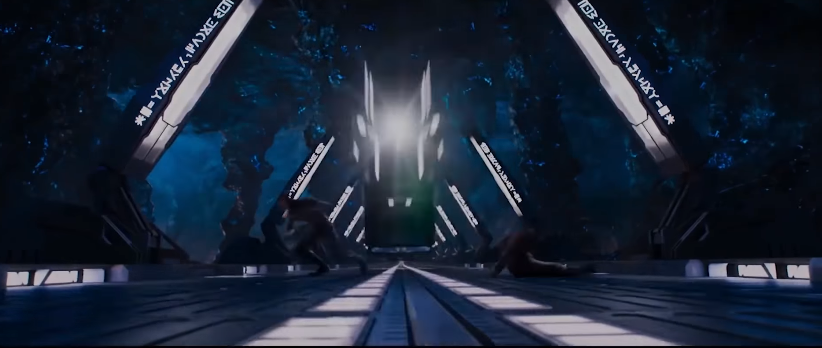 T'challa showed one side that was king by defeating Embaku, while there was also a smell of people who thinks of former Kano.
In addition, differently, " Kyubiruuu / Captain America" ​​differently, after being unburdened in Killmonger , it can be said that it was quite calm when I came back to win the throne.
The strength of MCU is the characters that grow with many pieces. It was T'challa who grew up as a man by forgiving his father's victim in "Sibyl War" but in this work he stands in standing when succeeding to the throne "What is the king and what can I do" You did it.
Battle scenes with Killmonger and others were cool! I think that the battle width has increased with the shockwave being added to the perfect physique black panther! Hey Batman! (Laugh) I thought that it would be like "Arkham Night" after games!
Enemy Erik Killmonger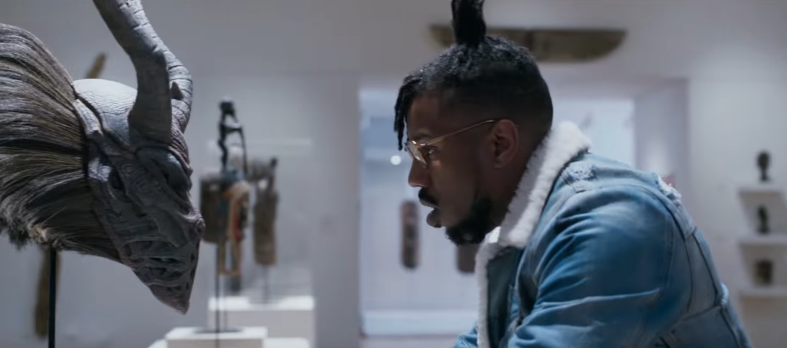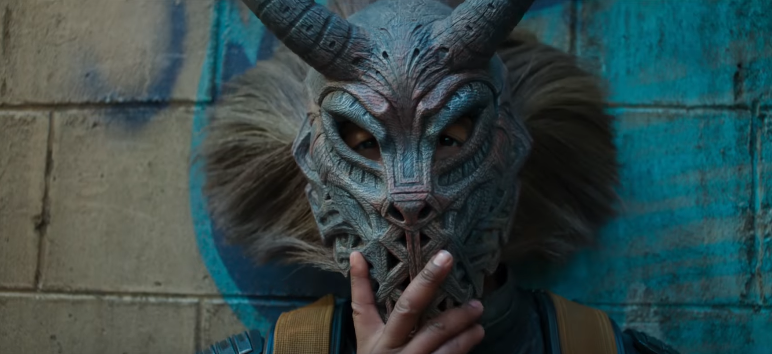 It was Michael B. Jordan who performed
I played the leading character at "Creed" which is the sequel of the Rocky series.
From "Creed"
Furthermore, the directors of "Creed" and "Black Panther" are the same people, Mr. Michael and the director seems to be the third tag in this work.
http://stat.ameba.jp/user_images/20130509/22/tommysansan/0c/ef/j/o0272023212532727965.jpg?caw=800
If it is a comic version it looks like the above.
My real name is N'Jadaka.
I referred to the above article.
It seems to refer to the Joker of "Dark Knight" to make a role of Killmonger .
After all it seems that Killmonger could not be completely confined to myself. Mr. Michael who is still not satisfied though MCU and other movies were playing quite attractive characters, is not it? Also I like the idea of ​​acting that "the best way to communicate their own way of thinking to the audience is the best villain ."
Perseverance to wait for the year when the Wakanda Kingdom becomes unstable and the spirit power that has learned tactics in various warfare areas and has continued to refine yourself is cool. I think the character that is consistent with this behavior is very charming. For example, when Killmonger murdered Crowe, I thought what he was doing for a moment, but everything , including stolen Vibranium made weapons with Crow, sooner or later is due to the throne of the Kingdom of Wakanda I noticed that it was attracted to the charm of Killmonger at a stroke.
If it is being repressed by burning away herbs or military force, is it a little crazy feeling to suppress enemies with greater military force like Joker? Maybe (lol)
T'challa wearing a flashy suit that he did not pick up was a very interesting composition, suggesting a means (force use) that T'challa did not choose. Furthermore, it is also interesting that the idea that I want to manage Killmonger 's weak person itself is also in T'challa. The effect when fighting is Naruto vs. Sasuke also seems, and I felt that I could draw a confrontation between the main character and the enemy so far than nothing.
Dad Job (N'Jobu)
https://www.inverse.com/article/26003-marvel-black-panther-st
It was Stirling · K · Brown who played.
A terrible person who was awarded the Golden Gloves starring actor award for the first black in how recently the drama "THIS IS US" was released.
I am familiar with Gordon Walker, a vampire hunter of "Super Natural".
I talked about something I regret through dialogue with my bigger son. His idea seemed likely to lead to T'challa.
Enemy Ulysses Klaw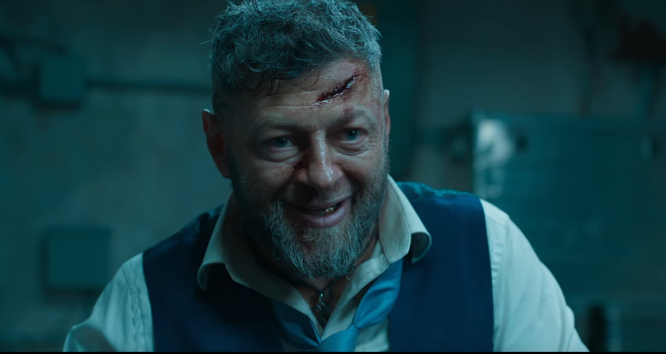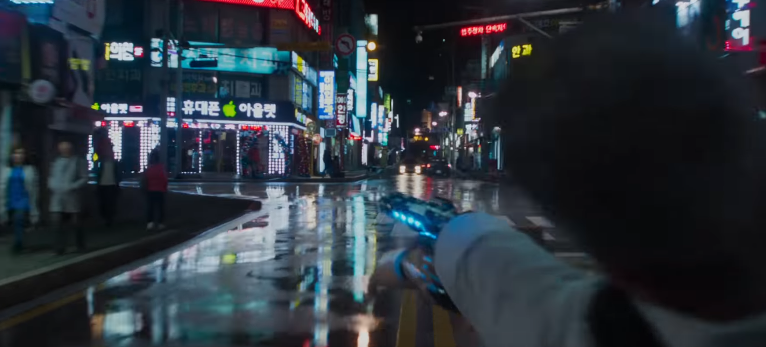 Below is a comic version
https://vignette4.wikia.nocookie.net/marveldatabase/images/1/10/Ulysses_Klaw_%28Earth-616%29_from_Superior_Carnage_Vol_1_1_001.jpg/revision/latest/scale-to-width-down/650?cb=20130718233151

http://media.comicbook.com/uploads1/2015/01/serkis-klaw-119110.jpg
There is no one arm even in the comic version.
It was Andy Circuit that I played. What a wonderful person of a motion capture guru , it is playing Snook, Caesar, Goram! ! !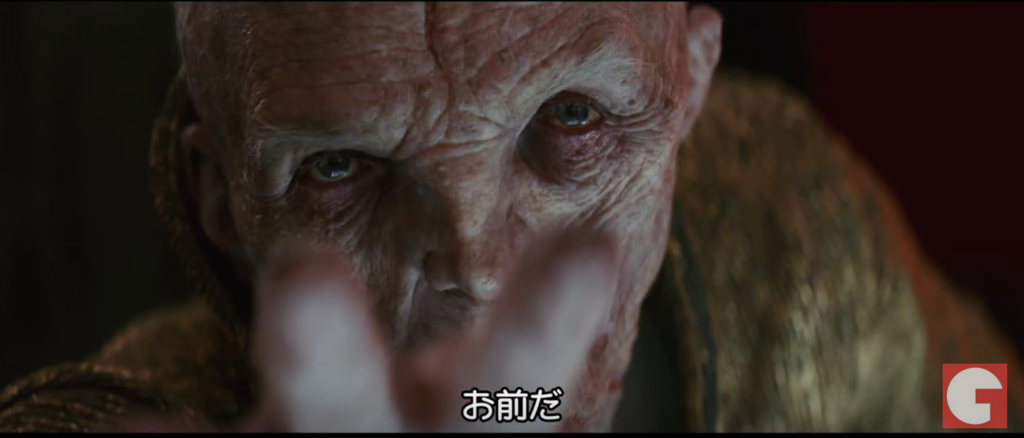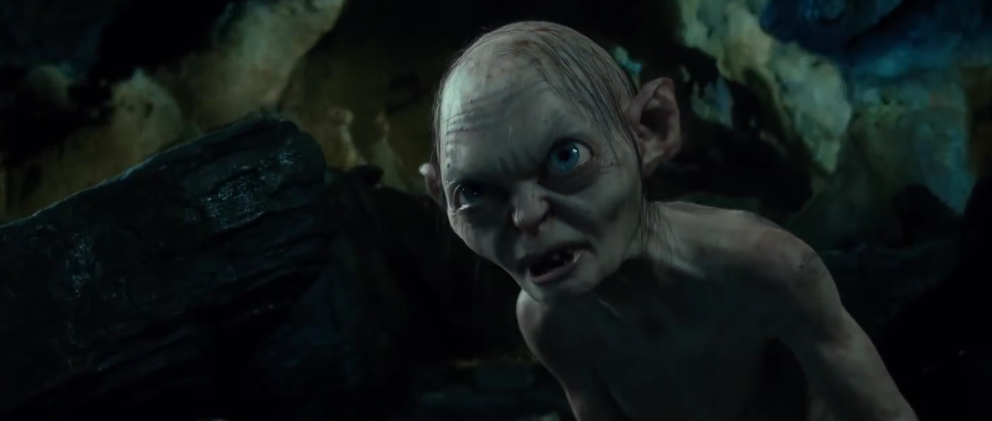 Although he was in a pamphlet, he was called by Mark Ruffalo 's performance instruction by Hulk and he was said to have been appeared on MCU at that time.
It is said that Klaw is surely killed ….
It is regrettable though it was an attractive squid villan. Even though I loved the scene that spread the crime scene and tried to make it look like an amateur ….
It was technology of the Kingdom of Wakanda though it was anticipated that the ray gun of arm was kind of alien technology (lol)
It was a character that was always laughing and playfully playing, but on the other hand, on the other hand, it is a hat off to an actor who always had an angry feeling at something.
Everett Kenneth Ross
演じるのはかの有名なマーティン・フリーマン!!!
https://upload.wikimedia.org/wikipedia/commons/b/b5/Martin_Freeman_during_filming_of_Sherlock_cropped.jpg
It is a pretty famous actor such as drama "Sherlock" and movie "Hot Fuzz".
Furthermore, it is a famous combination with the movie "Doctor · Strange" Kamba batch.
Since both belong to the MCU, I would like to see the collaboration of these two people quickly.
In a comic it looks something like this.
https://upload.wikimedia.org/wikipedia/en/0/07/Everett_K_Ross_BP_6.png
Apparently it seems to be a famous supporting character in BLACK PANTHER.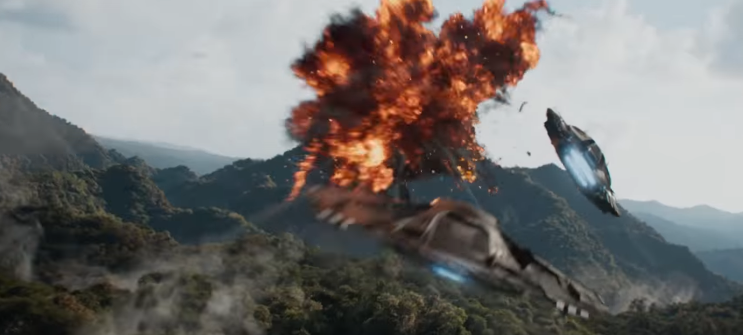 I secretly protected Nakia and played the backbone (laugh)
Wakanda's medical treatment has completely cured the possibility of connecting with the resurgence of the war machine that was in accordance with the notice of "Infinity War"!
From "Avengers / Infinity War"
Mr. Martin Freeman who was played as a villain once as a pamphlet, but he said … I do not know the real intention … Whether it is a misprint or myself I do not have enough power to see …
I was told that the number of Americans was spoken a number of times, but it is a stupid British who sees what other cast works are (laugh)
After finishing this work, I felt that this character called Ross was pretty post "Phil Coulson" .
I'm just an ordinary man in the heroes, but I think I want you to become a character loved by heroes.
Sister Shuri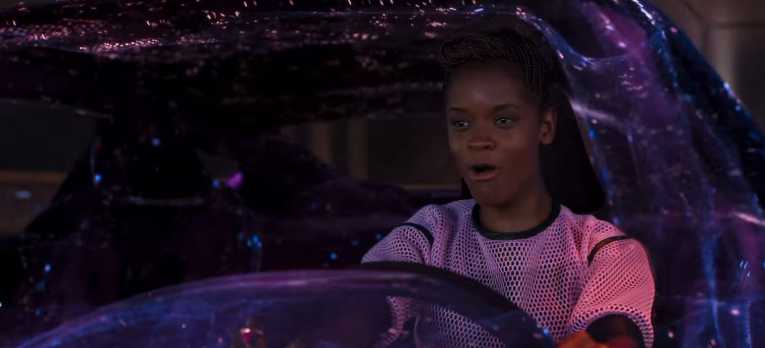 Shuri wiser than Tony Stark.
The appearance has also been decided for "Infinity War", and probably will also appear on "Avengers 4".
It seems to be an inventor's position since Tony Stark was missing.
It seems that this movie has turned into a black panther or died and revived .
It seems to have killed another battle with Proxima Midnight. Proxima is like the one below.
http://disney.wikia.com/wiki/Proxima_Midnight
Because it is an enemy that also appears in "Infinity War", maybe Shuri dies once at "Infinity War", is not it?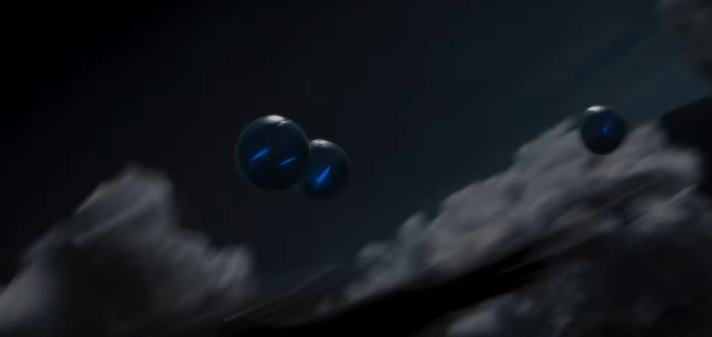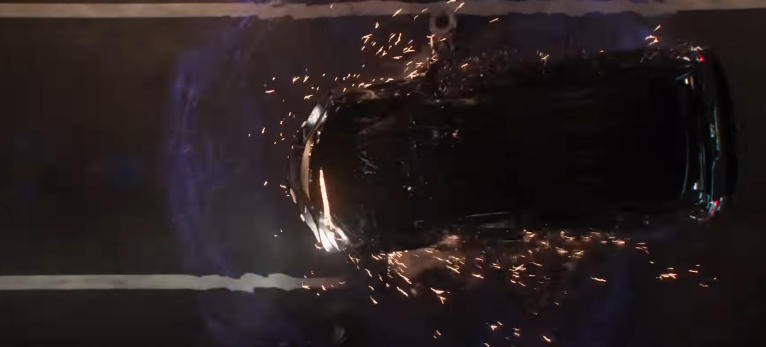 I was thrilled with small EMP bombs and shockwave suit!
From "Infinity War"
As Tony 's suit became a type that closely adheres to the skin like a black panther from the previous notice, it seems that the exchange with Shuri was.
Automatic shoes are definitely "back to the future"! !
Ex-girlfriend Nakia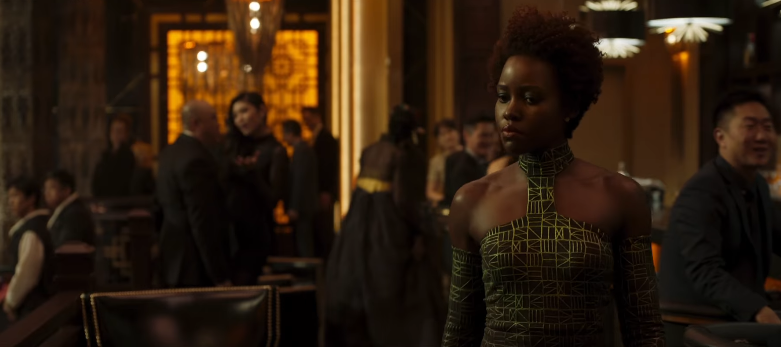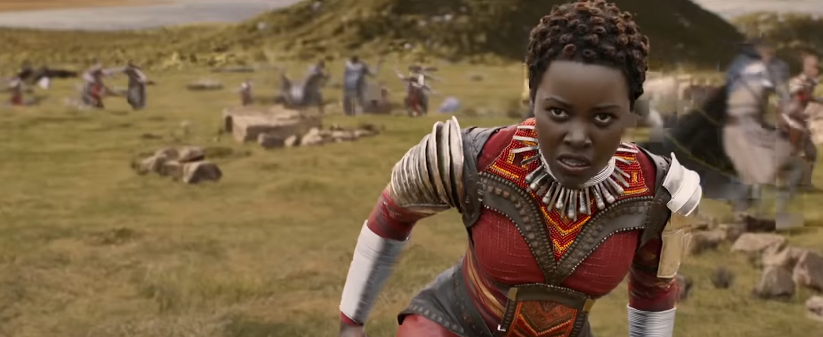 The heroine of this work which was doing a spy activity, hence it was to be separated from T'challa.
The fighting power was high and strong, but the shadow was slightly thin … was it? (Lol)
As a comic, T'challa is married to X-Men's storm.
news

Disney acquired 20th Century Fox, possibility of co-starring X-MEN and Avengers
Since Disney acquired FOX, it seems that X-MEN joins the MCU, so maybe it is Nakia's storm and it may be ….
Captain of the Dora Milaje captain O'Koet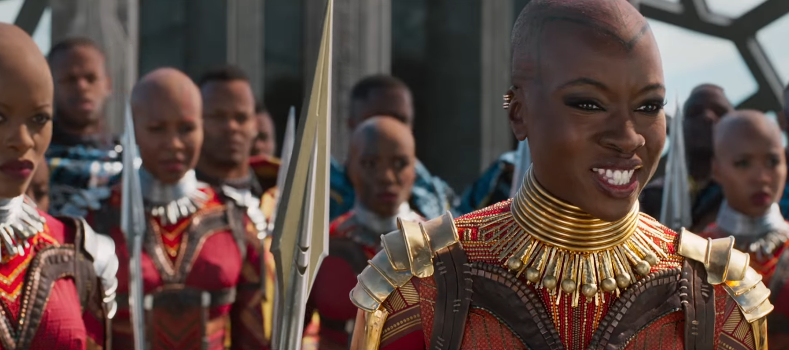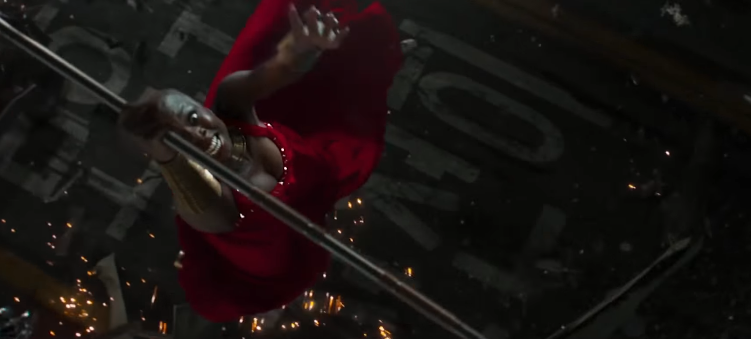 Okoe, the captain of the king's escort.
The action with a stretchable Vibranium spear was good. I obeyed Killmonger on the way so I am ready to serve the king, but turned the opposition to Killmonger who does not respect tradition and discipline.
It also appears in "Infinity War".
Zuri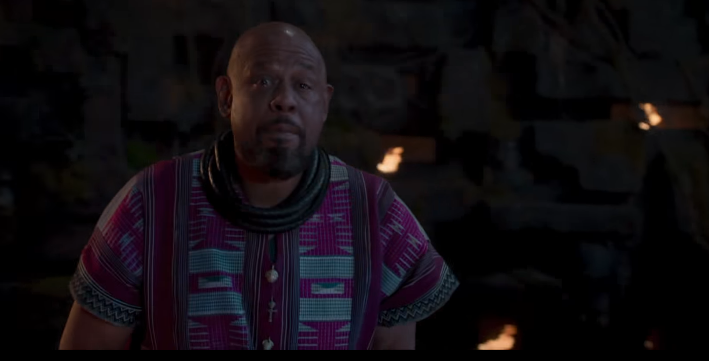 Elder who divides advice and ceremonies for the king. In the past, he was doing spy activities with the life of Ti · Chaka.
From "Rogue One"
The actor was the one who also appeared in "Rogue One".
Man-Ape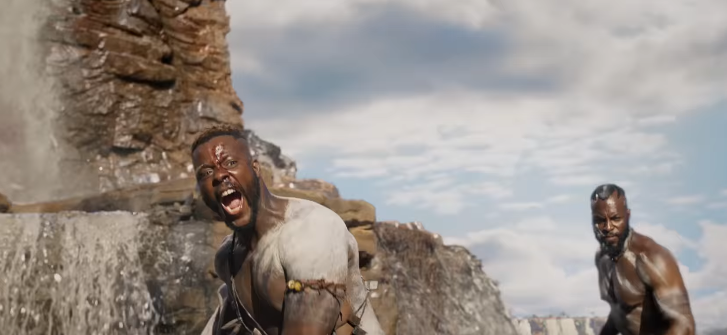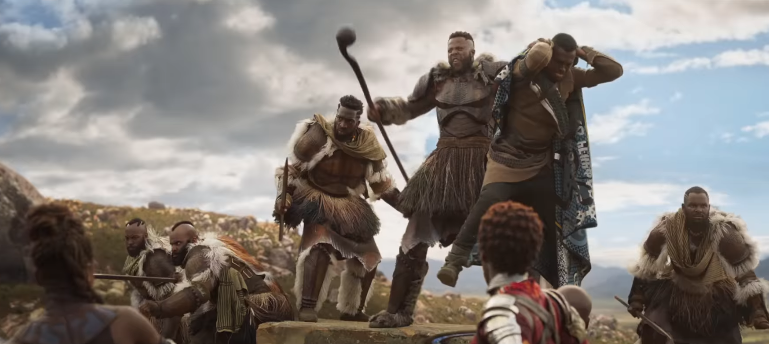 It seems that you wore superman power by eating the meat of white gorilla like the following for a comic version.
https://matome.naver.jp/odai/2140965918571277901/2140974947557299003
I knew that it will come out as previous information, and if it is a comic, I thought that this is one of the enemies because it is a villain, but what is it supposed to be such a nice guy ….
As Gorillasism was dangerous, it was a setting that believers were driven to the snowy mountains, but the problem was solved because they were with the heads of other tribes at the end.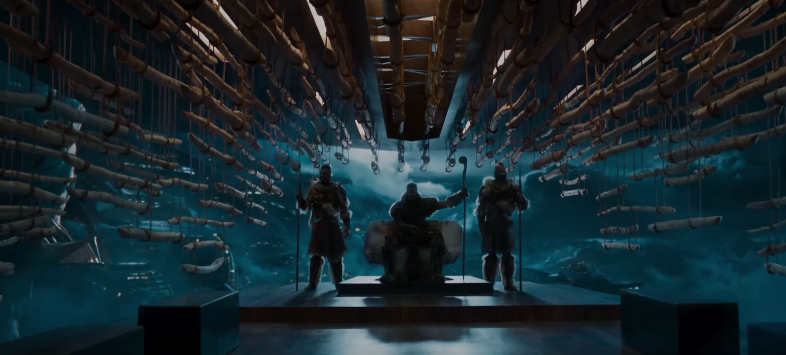 The person himself is looking at is serious It was a funny character laughing. He also helped T'challa and also sent reinforcements! A good guy is too …
This work depicts a utopia
This work depicts a utopia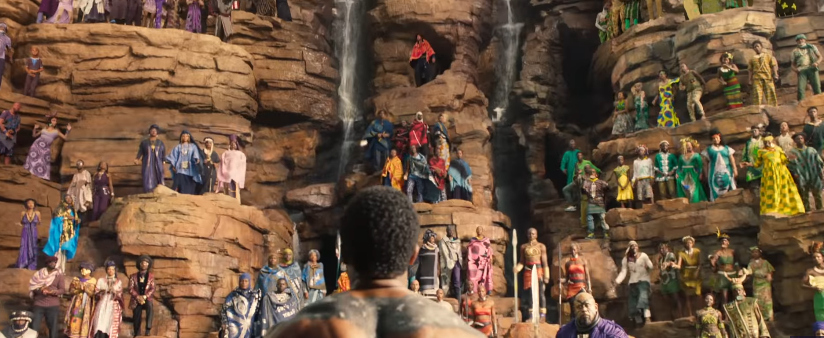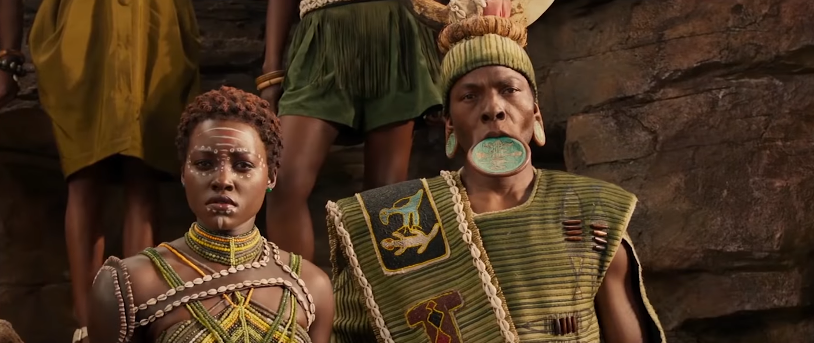 I think that the characteristics of the Wakanda Kingdom are mainly three.
The most advanced science on the planet

I value tradition

monarchy

peace
2, 3 and 4 are compatible. 4 is not compatible in some cases (laugh)
However, 1 is very difficult to be compatible with other things, but the Kingdom of Wakanda has all of the above attributes. The producer also said, but the Kingdom of Wakanda is surely a utopia where old and new coexisted, is not it? This coexistence liked Jack Kirby , one of the original authors, and that atmosphere was also "Battle Royale".
T'challa finally released the secret of Wakanda in the United Nations. I think there are many positive influences by technology and the wonderfulness and charity activities of the Kingdom of Wakanda to other countries, but I am afraid to buy antipathy about what I kept secret or monopolizing Vibranium is not it…
MUSIC
The music of this work was well arranged for Africa German songs well now.
I was surprised that the rhythm of the drum means the pronunciation of T'challa.
Currently two types of albums are on sale.
This is the so-called soundtrack, there are many cool drum sounds and cool things. There seems to be some phrases of the theme song of Avengers included.
Many artists of this album have provided original music for "Black Panther".
It is my first attempt as Marvel. Amazing famous people are participating.
This is what was used in the trailer. There is absolutely no sense of African nationality here, but it's pretty cool music .
the next deployment
Bucky
Bucky came out last! !
It was called White Wolf (lol) White Wolf seems to be a character of comics, and it is noteworthy what this means in the future.
It also seems that Shuri solved the brainwashing problem as well. I wonder if I will graduate MCU as well as Captain America … I wonder if it will be a nice feeling with Shri
Soul stone
http://d-kamiichi.com/archives/18013
Infinity Stone is a super important item in the MCU. There are six in number, of which five are out in other works.
It is gathered at the above site.
I was stepping on when the last soul stone appeared in this work. I bet he is a heart-shaped herb (laugh)
However! This is how it appeared.
The next movie is "Infinity War", so this time it will come out soon!
Vibranium's meteorite theory
Vibranium was found to be calculated only from the meteorite. You can take ordinary ore at several places not a few. However, I was wondering why Vibranium could only be found in the Kingdom of Wakanda, but the reason turned out.
How much is the size of the meteorite which is said only to have scraped the surface yet? (Laugh)
From "Infinity War"
The Sannos Army will definitely attack Wakanda with the advance notice of "Infinity War". Though Wakanda gathers time stones and other stones, heroes can think of it as a composition to protect it, but I think Seoul Stone is at the center of the meteorite . So I think that it will happen in the Kingdom of Wakanda that we can talk to the dead and unable to think about ordinary things such as growing herbs that give superhuman power too.
Adam · Warlock theory
I do not expect to appear on "Infinity War" so I can not expect much …
I'm thinking for a moment that what was shining in orange at the end of the "Guardians of Galaxy 2" is Seoul Stone (lol)